The world needs healing...
MISSION : Our mission is to promote peace, sustainability and unity of the world through Cultural exchange, education and environmental activism.

There has been no better time for us to be aware of the fractious trends that have developed amongst us. War and strife are commonplace, natural disasters have taken its toll, and the economy of the world is struggling to recover, job losses are common place.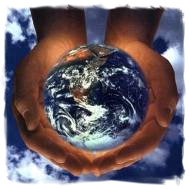 So what can we do about all this?

Food and the fine arts are known to be a great comfort at times of stress. The arts also bridge continents, making us one, common inhabitants of Planet Earth. The arts have no language, culture knows no boundaries. Let us develop a healthy curiosity for the cultures of the world; be it dance, music, traditions, cuisine, or fashion. Culture can bind us all. Unity in diversity.

We at ICEC provide the platform for showcasing cultures of the world. We intend to bring to you, various cultures of the world we inhabit, so that all can realize the richness in diversity between societies, the art forms that exist outside our geographical boundaries and learn to appreciate the myriad of art forms that exist outside our borders.
Join us in healing the world, one song, one dance, one brush stroke, at a time.
CULTURAL AMBASSADOR

Ms. Divya Nayar - Cultural Ambassador for ICEC.
---
---